Blog Posts 블로그
[New Store] Paik's Coffee (빽다방) arrives in Singapore. Big in Size & Good in Taste!
If you have ever looked for a coffee with great taste, yet with affordable standard, Paik's coffee is a right choice! Paik's coffee has recently opened where you can enjoy real Korean coffee taste that will satisfy your taste buds
[New Store] #1 Korean Fried Chicken, 'Chicken Up' opens a new store in Orchard Centrepoint!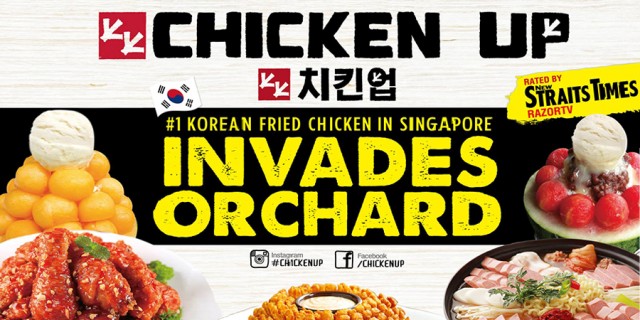 Chicken Up offers the most casual dining experience for people who want to experience trendy Korean taste. Marinated for 12 hours and then double fried to seal in the flavors, Chicken Up offers a variety of fried chicken. The restaurant also boasts a unique range of home-brewed, fruit- infused Soju with thirst-quenching flavours like watermelon, peach, apple and pear. Now it opens its new store in orchard centrepoint (nearest Somerset MRT, opposite to Orchard Gateway
[Event] 2016 KOREAN Food Fair @ Takashimaya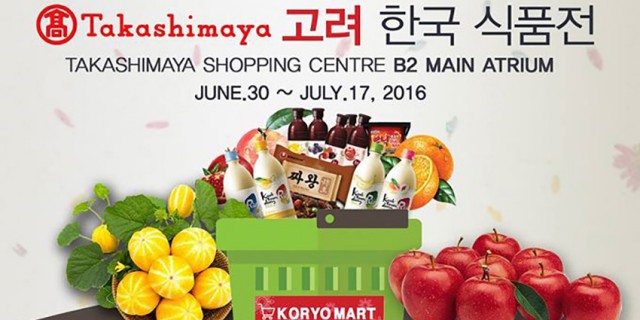 2016 KOREAN FAIR @ TAKASHIMAYA Date : 30.June ~ 17.July, 2016 Location : Takashimaya Shopping Centre B2 Main Atrium Best way to to get Korean products at best price! Head down to Koryo Mart's Korean fair and grab it while the stocks are available Oh, don't forget to enjoy free sampling ☺